Lettuce Wraps
---
Prep Time: 10 minutes
Cook Time: 10-15 minutes
Total Time: 20-25 minutes
Yields: 4-6
Course: Lunch or Dinner
---
Hello and Welcome Back! This weeks recipe are lettuce wraps. Classic and delicioius. We would have these for dinner all the time, but we haven't had them in a bit so it would be fun to make them again and just bring them back! I hope you enjoy, happy Friday!
Onions where first discovered a few thousand years ago in Central Asia. Nobody actually knows who first discovered them. Onions where used for many things such as a food, medicine, mummification, and even art (onions, 1). Onions is one of the earliest cultivated crops because they were less perishable than other foods of the time, were transportable, were easy to grow, and could be grown in a variety of soils and climates.
Even though onions can give you bad breath, onions have several health benefits. They have antioxidant and anti-inflammatory effects and have been linked to a reduced risk of cancer, lower blood sugar levels, and improved bone health (healthline, 2). –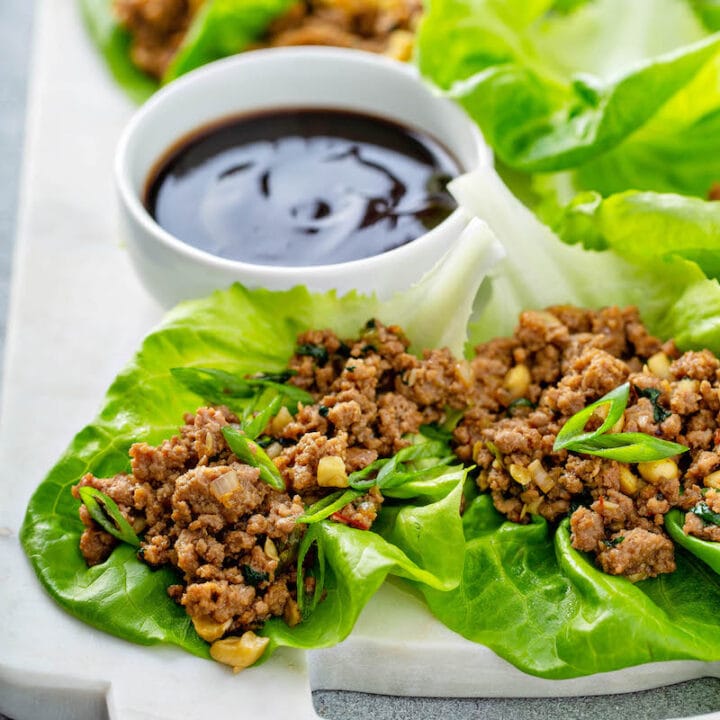 They are also loaded with nutrients and minerals such as vitamin C, and B, B9, B6 and lastly they are a good source of potassium.
This is a delicious and healthy dinner or lunch to eat. In onions themselves have many nutrients and vitamins. I hope you enjoy this weeks recipe and have a great weekend! ❤
---
Ingredients:
❑ 1 tablespoon olive oil
❑ 2 cloves garlic, minced
❑ 1/4 cup hoisin sauce
❑ 1 tablespoon rice wine vinegar
❑ 1 tablespoon Sriracha (optional)
❑ 2 green onions, thinly sliced
❑ 1 head butter lettuce
❑ 1 pound ground chicken
❑ 1 onion, diced
❑ 2 tablespoons soy sauce
❑ 1 tablespoon freshly grated ginger
❑ 1 (8-ounce) can whole water chestnuts, drained and diced
❑ Kosher salt and freshly ground black pepper
---
Instructions:
Heat olive oil in a saucepan over medium high heat. Add ground chicken and cook until browned, about 3-5 minutes, making sure to crumble the chicken as it cooks; drain excess fat.
Stir in garlic, onion, hoisin sauce, soy sauce, rice wine vinegar, ginger and Sriracha until onions have become translucent, about 1-2 minutes.
Stir in chestnuts and green onions until tender, about 1-2 minutes; season with salt and pepper, to taste.
To serve Grab your lettuce leaf and add on the chicken mixture and then the sauce and add any other ingredients. My mom would put out shredded carrots, tomatoes, avocado, salsa and more 🙂
---
Have a great weekend!
---